The Third Goal of the Peace Corps is to educate those in America about other countries, or to "bring the world home."   At NOVA RPCV, we take that to heart when we serve our community.
 

We conduct quarterly trail cleanups in Reston

 




 
We host an annual Reston Multicultural Festival Booth
We provide information to festival participants about Peace Corps activities and about NOVA RPCV at our assigned booth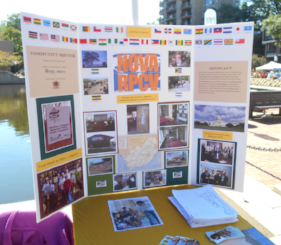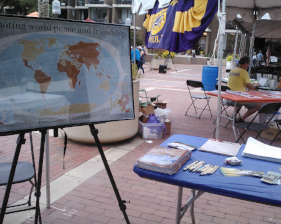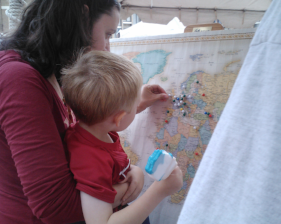 Support for Refugees in the Northern Virginia Area
As we help welcome new refugees to our community, we pack together 25 Toiletry Kits, 25 Cleaning Kits, and five Linen Kits.  All kits directly benefit refugees being resettled in our area.  Lutheran Social Services of the National Capital Area's Refugee and Immigrant Services program works in partnership with the U.S. State Department to welcome and resettle refugees from around the world, including Southeast Asia, the Middle East, and West Africa.
We have completed four successful and fun packing party events! To date, we've packed and donated about 215 total Welcome Kits. We have light refreshments available and music for your listening pleasure. 
This is an official Rotary-Peace Corps Partnership (MOU signed in 2014 and renewed in 2017) peace project between the Falls Church Rotary Club and Northern Virginia Returned Peace Corps Volunteers! For Rotarians and anyone who is interested, Rotary Peace Day is on February 23, and marks the anniversary (115th in 2020) of Rotary's beginning in 1905. For those affiliated with the Peace Corps and anyone who is interested, the date of March 1 marks the anniversary (59th in 2020) of the Peace Corps' beginning in 1961. Both Rotary and Peace Corps have embarked on similar missions to help others through projects that benefit communities in need and together, we have a greater impact.
Let's get packing - save the date for February 2021! (We'll send out more information in November/December 2020)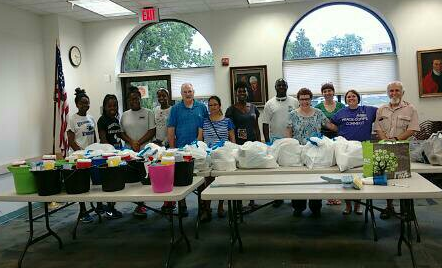 ******************************************************************
We engage in other projects throughout the year.
We welcome ideas from members on projects they would recommend.