NOVA RPCV hosts quarterly potluck dinners with featured speakers on Sunday evenings at member houses.  Usually the dates are the second Sunday of the months of February,May, August, and November.  Actual dates are posted on the Events Calendar where members can RSVP to get the address of the event.  Announcements concerning the speakers are sent out to members in advance.
Other social activities include cultural events, outdoor activities, and happy hours.  Some of these events are co-hosted with RPCV/W or are in collaboration with National Peace Corps Association national events such as the Kennedy Center Reach event in September 2019 showcasing Peace Corps including the premiere of the movie
 " A Towering Task"  
Currently due to the COVID -19 we have had to keep our social events online in a virtual format which have included game nights, support for recently evacuated RPCV's, and a Question and Answer session with Alana DeJoseph, the producer of a Towering Task documentary. 
2020
NOVA RPCV's and family and friends gathered together in Oakton at a local residence for a Winter Solstice party on Saturday January 11th.  Members brought international potluck dishes to share while socializing in a relaxed atmosphere.  The highlight of the evening was the interactive social Bingo game focused on members sharing their Peace Corps experiences. 
2019
In January 2019 NOVA RPCV members attended a Martin Lutheran King Celebration in Reston followed by an ethnic dinner.
In April NOVA RPCV members toured the Peace Corps Archives at American University.
In June members joined RPCV/W Hikes for a hike in Harper's Ferry and then visited Breaux Vineyards for a presentation on climate change.
In September members enjoyed a hike at Riverbend State Park.
2018
In 2018 NOVA RPCV and RPCV/W convened for a happy hour in Tysons Corner, enjoyed two  Jazz in the Garden events in DC, an evening of Brazilian Music at the Reston Town Center, and a hike on the C&O Canal from Old Angler's Inn.
Past Social Events
August 2017
General Meeting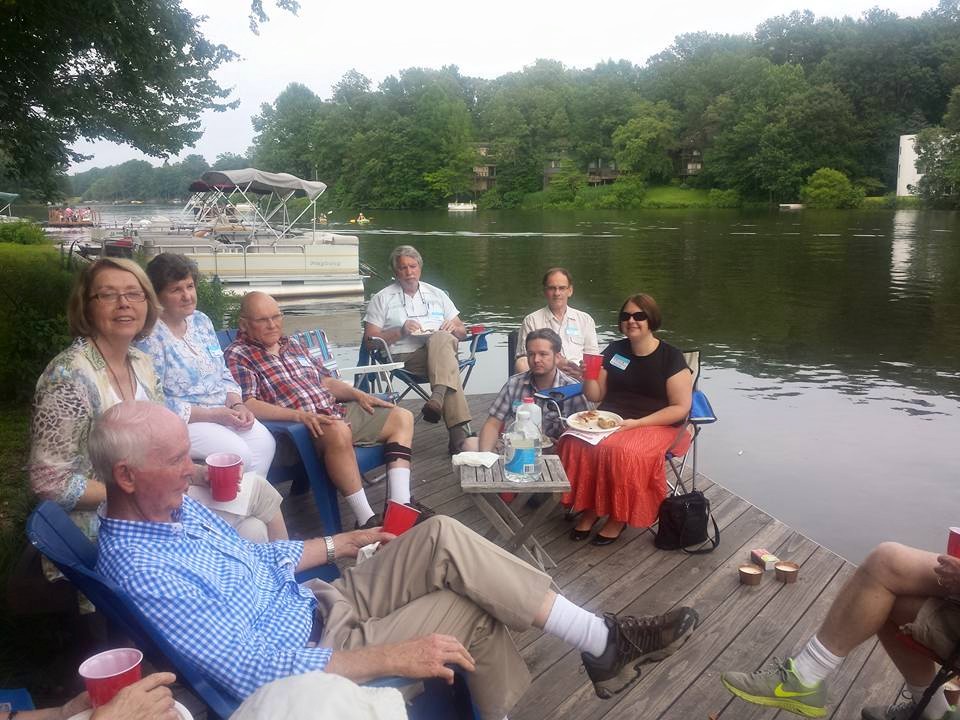 2019  Hiking on the Potomac