Join NOVA RPCV members for a Peace Corps Office of the Third Goal Event at the Kennedy Center, Millennium Stage on Saturday, Sept. 24th 5:30-8:00pm.
Global Connections: Stories from the Peace Corps will showcase inspirational stories about the transformational connections made in the Peace Corps. Guest speakers from The Office of the Third Goal at Peace Corps HQ will share their stories and presentations.
https://www.kennedy-center.org/whats-on/millennium-stage/2022/september/global-connections/
A limited number of advance reservations are available on a first come, first served basis. Advance reservations do not guarantee a seat and seating is first come, first served. A standing room is available behind the seated area as space allows.
NOVA RPCV will gather as a group near Millennium Stage at 5:30pm. The presentation will start at 6:00pm. Look for the NOVA RPCV sign and Social Chair, Elaine Staab and president, Lisa Martin. After the presentation the group can also enjoy a happy hour together on the terrace of the Kennedy Center.
Please RSVP by clicking on the Attending button at the top of this page. You will receive a confirmation email and I will also reach out to everyone by email to see if you are interested in carpooling or taking the metro together.
See you soon,
Elaine Staab
NOVA RPCV Social Events
elaine.staab@lcps.org
novarpcv@gmail.com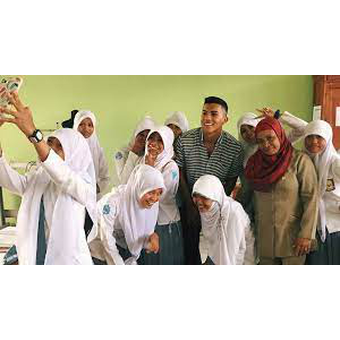 2700 F St NW, Washington, DC 20566, USA